Sprouting Good Habits
Cause progress
Raised $176000
Goal $200000
This is a journaling community that encourages inner happiness by focusing on the process of nourishment. You may read articles, get inspired to garden, and find the motivation to take better care of yourself. We also encourage each other to share their own story of awakening.
Total Donors

18

Total Participants

200

Countries helping

6
Donate Now
The iBlossom Community helps increase our positive vocabulary and shift away from negative habits. Often times, our environment pushes us towards or limited thinking. Small steps in life can go a long ways towards our goal of inner happiness. These tips, tricks, and inspiration are all share here in our community. For example, by opening more windows, increasing the light inside, and learning a love for tiny gardens, we can build habits of happiness. We share a new perspective on wellness. We treat happiness as a language and teach fluency in it. One must practice numerous habits found within the iBlossom Community daily to become fluent in happiness.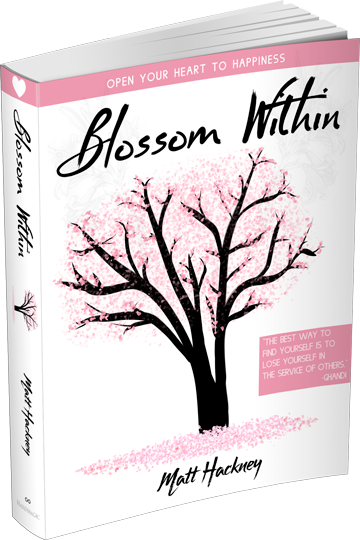 These habits are as simple as enjoying tea instead of coffee or other harsh beverages, going on a walk surrounded by tall trees and lush grasses, or by putting small plants around your house to remind you of your connection with a larger universe. While there are scientific reasons this works, we focus more on the basic practices and the inspiration to our online community. To reduce impatience, we teach people to find a great appreciation for nature, gardening, and the rewarding process of planting seeds.
In our fast-paced society that is quite disconnected from nature, we reconnect people with old-fashioned habits proven to increase health. The iBlossom Community brings a positive mood to slowing down and learning new arts & crafts. On the site, you can find many articles that are equally therapeutic for the author, yet also instructional for the reader. The more one repeats and teaches happiness, the more good values are instilled within them. In this way, iBlossom becomes a needed outlet for our students in many other programs so they may find their own audience and also reiterate the lesson through the writing and editing process.
While still in its infancy, we already have the framework of the site put together and the branding complete. We also have a large community of students in other programs who are ready to be introduced to this platform. In the years ahead, we will develop this more deeply with our overall desire to keep the quality higher than anything these students can currently find online since they may be susceptible to depression or negative habits. In doing so, we can create an environment that is safe and uplifting for their learning process.